Ref: 6598s

Price: 390.000€

(agency fee included)


Situated just on the outskirts of a lovely little village between Souillac and Sarlat in the Dordogne with all small commerce and the river nearby!

There are two houses. Both in perfect condition, the older one having been very nicely restored with large garden and heated swimming pool.

*Huge kitchen/lounge/dining area of 70m²

*3 bedrooms

*2 bathrooms (shower room downstairs)

*Office area

*3 bedrooms

*Kitchen

*Lounge

*Bathroom

*Full basement which includes utility room and garage.

*Heated swimming pool

*Garage and workshop

Garden of 2800m²

The restoration of the old house has been beautifully done. Some little quirky parts to it which I always think makes a home a real home! There is the huge massive through room which incorporates the kitchen, lounge and dining room. The kitchen is in the middle, dining to one end, lounge the other. The dining end walls have been finished off with old beams - odd thought but looks fantastic. Texture gives the room such a warm feel. The lounge end is set around the fireplace. You get a distinctive sense of old meets new but it works very, very well.

Upstairs, there are three bedrooms, all very nicely finished with bathroom.

Outside there is a nice covered BBQ area that over looks the swimming pool.

The large garage....

My view: Very nice 'ensemble'. For those looking for a project with a gite this is perfect. Situated in a lovely village that is so popular and this whole region is prime gite location from French and foreign clients.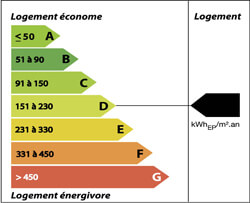 French details here: http://www.century21.fr/trouver_logement/detail/385384777/
Please contact me if you would like further specific information by e-mail, kim@century21.fr
Don't forget to add me to your favourites or click on the link to 'follow' the blog. I will be updating as and when new properties come onto the market, news about the area, oh, and a little about my French life!!