Ref 6522s

Price 165.000€

(agency fee included)


New on the market! An old house with adjoining barn, pigsty and your own bread oven!!
Situated on the edge of a really nice little hamlet and only about 5 minutes from the next village where there is all small commerce. Between Souillac and Gourdon in the LOT.
Rear of the property.
The old farmhouse is spacious enough and habitable! Interior needs a bit of refreshing but the bathroom is white and modern!!
*Kitchen 18m²
* Lounge 35m²
*3 bedrooms
*Bathroom
*Attic 100m²
*Cellar 93m²
Barn 154m²
*Pigsty
*Bread oven
*Land 2473m²





The exterior of the property is in quite good condition - and believe it or not there is old stone work under that that crépi!
The land surrounds the property and in front, there are fields giving nice views of the countryside. Now I do have to say that if you love nature - this one is certainly for you.... Those fields make sure you will have no neighbours in front of you, well not human neighbours that is.... as there are beautiful big brown cows!!! In fact you could throw whatever cows like as a treat from your terrace!! Oh, you can of course plant a hedge but it seems a bit of a shame not to look at the calves skipping around!
The little bread oven and pigsty just add to the charm of the place and make you feel right in the heart of an old country farm!
My view: A lovely property if you don't mind cows almost in your front garden!! No seriously, you are right next to a village so not isolated. A nice find this one - to have a farmhouse near to other properties, the cows also give it an authentic feel! Not too much works to do and of course you could extend into the barn if you wanted to. My advice - change the colour of the lilac paintwork!!!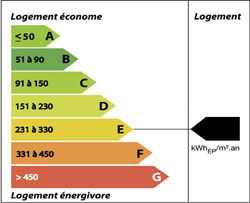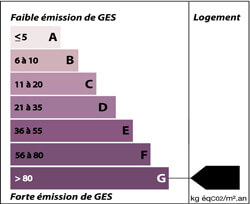 Please contact me if you would like further specific information by e-mail, kim@century21.fr
Don't forget to add me to your favourites or click on the link to 'follow' the blog. I will be updating as and when new properties come onto the market, news about the area, oh, and a little about my French life!!
Please add me to Facebook - link above!!!
French details here: http://www.century21.fr/trouver_logement/detail/367685543/