Ref: 6592s

Price: 77.400€

(agency fee included)

As the title suggests, this rather funny looking little place, has quite a nice surprise! But I'm going to keep you waiting to know what it is!
Situated just a 5 minute walk from Souillac town centre.
*Kitchen 9m²
*Lounge 13.5m²
*Bedroom 13m²
*Studio 21m²
*Attic 27m²
*Driveway 132m²
At the moment, especially on a dark, gloomy rainy day as when we visited (yes it rains here too!) this property looks as though it is wedged between two others and squashed from the top and what possibly could it have to offer????! A stairway goes up to what?? And it all looks small and very bland.
In actual fact, the drive in and parking area to the front is a great size. Walking up to the door I was sort of in two minds of what this one was going to offer. My immediate reaction when the door opened was 'oh dear' - we had to fight past all the furniture in what is supposed to be a kitchen! Piled up everywhere! To the left a bathroom, Ok, not too bad a size. Old but could be modernized. Then the lounge area and a bedroom. Older style..... I could tell it needed an overhaul. However, Laetitia (my colleague who has taken the mandate) opened the windows at the rear onto the little balcony..... the view overlooking the Dordogne river! Wow! You could throw a stone into it from the balcony!
Lounge - looking through to kitchen.
Downstairs, with access from the river side, there is a large studio appartement in desperate need of works, with a terrible 'coin de' kitchen and equally awful bathroom area! (This had been rented out before!). But you couldn't help turning around to see the river flowing past.... And then Laetitia informs us that hidden under the carpet in the upstairs lounge, there is an old access to downstairs. So with a new staircase in there - this could be included in the property. Another bedroom could look over the river!!
After seeing the view - this all changed my mind completely - I was starting to see all the potential this little place has! For starters, imagine a quick splash of paint over the exterior. Some gorgeous flowers in tubs and being here you are obliged to have some red geraniums! Oh and some of those dark green bushes in tubs that you can transform into chickens ... but of course cone shaped would be much more stylish!!!
Going up those little steps to the front..... Perfect sun terrace!!! The little window there actually goes into the attic space. Not enough height to transform it into more living space but perfect for your cannoe!!
My view: As this property is small, complete interior re-vamp would not be too costly. What a cool little holiday home it could be! You could integrate the downstairs if you want - or rent that out as a studio. Fantastic little holiday and investment place!! Near to town, overlooking the river, parking, terrace - ideal!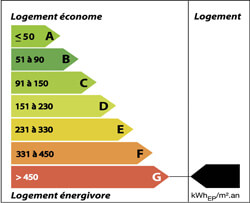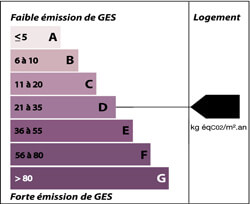 Please contact me if you would like further specific information by e-mail, kim@century21.fr
Don't forget to add me to your favourites or click on the link to 'follow' the blog. I will be updating as and when new properties come onto the market, news about the area, oh, and a little about my French life!!