Ref: 4881S
Price: 184.000€
(agency fee included)
What a surprise this property was to visit. At first I was a little apprehensive as we drew up in front. It was a grey day (ready for snow) which didn't help and I thought it was going to be a pretty standard house.
However, what a nice surprise! Ok the decor is not my cup of tea at all.... but space wise and with certain elements, such as direct access to/views from the terrace over the river Dordogne makes this a very attractive property indeed!

The house is in (sort of) two appartments at the moment. I say sort of because there has been no actual split inside. There are two entrances and it is arranged as two i.e there are kitchens and lounges on each level but it has not been fully closed inside. So you can easily just keep it as one house.
In total there is 150m2 of habitable space. 4 bedrooms, 2 kitchens (upstairs a kitchenette) 2 bathrooms, 2 lounges, laundry room, attic space. Outside there is a nicely kept garden of 1060m2. Huge garages of 27m2 and 31m2 (could be a workshop!)
What I really loved was the terraced area at the rear of the property....... oooooh I could imagine having lunch or a glass of wine sitting there, overlooking the river... A very nice built in BBQ and outside kitchen is on the terrace also - so no need to be inside in the kitchen!! The property benefits from a strip of land with direct access to the river!
At the front of the property there is a very nice conservatory that you can open up - another usefull space!
So all that is needed is imagination to see how this property could be... and then get out the paintbrush!!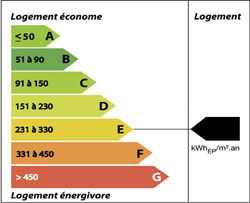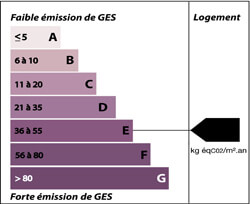 You can contact me if you require further information, either by e-mail cabinet.theron@century21france.fr (FAO Kim), or call me on 0033 6 20 82 42 34
I look forward to hearing from you!
Don't forget to add me to your favourites or you can click on 'follow this blog'. That way you can be updated with all the new properties as and when they come on the market and learn a little about the region!